Higher productivity for greater business growth
The HP Latex 570 gives a step up in ease of use and production print volumes without compromising any of the features that have made HP Latex the game changing technology for print service providers. The HP Latex 570 delivers sustained unattended printing for high volume production environments. With high capacity 3 litre ink cartridges and a new spindle free media pivot table makes loading media is easy and fast taking just a minute.
Prints are instantly dry and colour quality assured with HP colour management tools that include an in-built X-Rite i1 Pro Spectrophotometer enabling media profiles to be created. HP Latex Mobile puts you in control of print jobs regardless of you location with alerts and updates on print jobs sent direct to your mobile device.
Run unattended longer
Load rolls in one minute with the new spindle-less front loading pivot table capable of holding rolls up to 100 meters in length (55kg in weight) and high capacity motorised take up reel allows you to run unattended longer.
Remote production visibility
Monitor and maintain your production workflow thanks to the new HP Latex Mobile app and optional printer status beacon.
Print Application Versatility
Expand into textile signage and other porous materials and print full bleed thanks to the new embedded ink collector system and new media wiper system that allows high quality prints to be achieved on lower cost banner and vinyls.
Third Generation Latex Ink
Achieve high quality prints all at production speeds thanks to the new HP Latex optimiser ink which rapidly immobilizes pigments on the surface of a material and produces prints that are scratch and weather resistant comparable to that of hard solvent inks.
Printing modes

91 m²/hr (980 ft²/hr) - Max Speed (1-pass)
31 m²/hr (334 ft²/hr) - Outdoor High Speed (4-pass 4-color)
28 m²/hr (301 ft²/hr) - Outdoor Plus (4-pass)
23 m²/hr (248 ft²/hr) - Indoor Quality (6-pass)
14 m²/hr (151 ft²/hr) - Indoor High Quality (10-pass)
6 m²/hr (69 ft²/hr) - Backlits, Textiles, and Canvas (16-pass)
5 m²/hr (54 ft²/hr) - High Saturation Textiles (20-pass)

Print resolution

Up to 1200 x 1200 dpi

Margins

5 x 5 x 0 x 0 mm (0.2 x 0.2 x 0 x 0 in) (without edge holders)

Ink types

HP Latex Inks

Ink cartridges

Black, cyan, light cyan, light magenta, magenta, yellow,
HP Latex Optimizer

Cartridge size

3 litre, 775 ml

Printheads

7 (2 cyan/black, 2 yellow/magenta, 1 light magenta/light cyan, 2 HP Latex Optimizer)


Color consistency

Average <= 1 dE2000, 95% of colors <= 2 dE2000

Handling

Roll feed; take-up reel; wiper roller; roll lifter; automatic cutter (for vinyl, paper-based media, backlit polyester film)

Media types

Banners, self-adhesive vinyls, films, fabrics, papers, wallcoverings, canvas, synthetics, mesh, textiles

Roll size

254 to 1625-mm (10 to 64-in) rolls (580 to 1625-mm
(23 to 64-in) rolls with full support)

Roll weight

55 kg (121 lb)


Roll diameter

250 mm (9.8 in)

Thickness

Up to 0.5 mm (19.7 mil)

Applications

Banners, Displays, Double-sided banners, Exhibition, Event graphics, Exterior signage, Indoor posters, Interior decoration, Light boxes – film, Light boxes – paper, Murals, POP/POS, Posters, Textiles, Vehicle graphics

Interfaces

Gigabit Ethernet (1000Base-T)

Dimensions (w x d x h)

Printer 2560 x 792 x 1420 mm (101 x 31 x 56 in)

Shipping Dimensions (w x d x h)

2750 x 1037 x 1689 mm (108 x 41 x 67 in)

Operating area

2761 x 1792 mm (109 x 71 in)

Weight

Printer 250 kg (485 lb)

Shipping Weight

360 kg (728lb)
PDF Spec Sheets
LATEX570_SPECIFICATION.pdf
This is what is included in the box for: Hewlett Packard Latex 570 Printer - 64in
HP Latex 570 Printer, HP 871 3-liter Latex Kit, printheads, maintenance cartridge, ink collector, output platen protector, printer stand, roll lifter, take-up reel, loading accessory, user maintenance kit, edge holders, quick reference guide, setup poster, documentation software, power cords.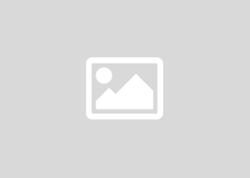 Maintenance Cover per month - covering HP Latex 570 Designjet printer
£95.00
more details
---
---
---
---
---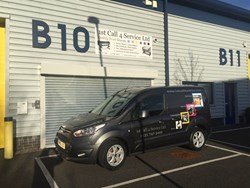 It's time to book a service on your HP Latex 570 Designjet Printer
£280.00
more details
---
---
---
---
---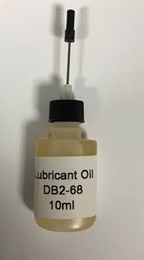 ---
HP Latex 570 Designjet Printer System Error Code or print quality issue, book your breakdown repair callout with 1st Call 4 Service
£200.00
more details
---