Quick and efficient high-impact graphics printing
Capable of being used for a diverse range of applications the HP Designjet Z5600 multi-roll web-connected printer saves up to 20 percent ink consumption using HP's optimised six-ink printing system. With its radically simple, highly intuitive designjet click software and its 4.3 inch colour touchscreen interface, no training is needed to use this printer. Additionally the newly formulated Vivid Photo Pigment inks including a chromatic red ink delivers high impact images that leave a lasting impression.
The Designjet Z5600 series also includes the new HP Designjet Click printing software which optimises user operation with a radically simple, one-click printing system for all PDF, JPEG, TIFF, and HP-GL/2 files. The software helps cut media costs with features like nesting and file error warnings, and users can now be more productive with real-time previews, along with driverless and multipage/multi-file PDF printing.
Boost your production speed
The HP Designjet Z5600 comes with automatic multi-roll printing allowing operators to boost loading times by up to 75 percent, while the super fast drying HP inks allow printing up to 39 percent faster!
Greater unattended operation
Less operator intervention and more cost effective printing is achieved thanks to six high capacity 300ml ink cartridges and auto-switching dual roll feed capable of holding media up to 61 meters in length.
Simple and intuitive operation
Simple and intuitive operation is achieved thanks to a large colour touchscreen interface that provides full colour previews and the ability to print directly from any USB flash drive.
Print Resolution

Up to 2400 x 1200 optimised dpi

Maximum Print Speed

60m2/hr (650 ft2/hr)

Print Margins

Roll: 5mm x 5mm x 5mm x 5mm
Roll (Photo Media): 0mm x 0mm x 0mm x 0mm
Sheet: 5mm x 17mm x 5mm x 5mm

Ink Type

Vivid Photo Pigment
Photo Black, Matte Black, Magenta, Yellow, Cyan, Chromatic Red

Ink Droplet Size

4 pl (pK, C), 6 pl (M, Y, mK, R)

Colour Accuracy

Median <1.5 dE20000, 95% of colours < 2.8 dE2000

Printheads

3 (Photo Black and Cyan, Magenta and Yellow, Matte Black and Chromatic Red)

Cartridge Size

130ml, 300ml

Media Size

279 mm - 1118 mm (10 - 44 inches) - Roll
210 mm x 279 mm to 1118 mm x 1676 mm - Sheet

Media Thickness

Up to 0.8mm (31.5 mil)

Handling

Roll feed, sheet feed, media output bin, automatic cutter

Connectivity

Gigabit Ethernet (1000Base-T), USB 2.0 certified, EIO Jetdirect accessory slot

Compatible Media Types

Photographic, fine art printing material, self-adhesive, banner and sign, bond and coated, backlit

Print Languages

Adobe PostScript 3, Adobe PDF 1.7, TIFF, JPEG, CALS G4, HP PCL 3 GUI, HP-GL/2 and HP-RTL

Drivers (included)

HP-GL/2, HP-PCL3 GUI drivers for Windows and Mac OS X; PostScript® drivers for Windows, Linux, and Mac OS X
PDF Spec Sheets
Z5600 Datasheet.pdf
This is what is included in the box for: Special low price until all sold HP Designjet Z5600 PS Printer - 44in coming to end of life
Designjet Z5600 Printer/Dual Roll Feed/Spindles/Floor Stand/Media Bin/Network Card/HP-GL/Postscript/Hard Drive/Power Cable/Ink Cartridges/Printheads/Software
---
---
---
---
---
---
---
---
---
---
---
---
---
---
---
---
---
---
---
---
---
---
---
---
---
---
---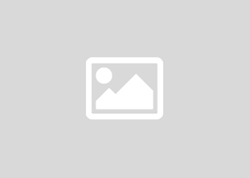 HP Z5600 Designjet Printer System Error Code or print quality issue, book your breakdown repair callout with 1st Call 4 Service
£200.00
more details
---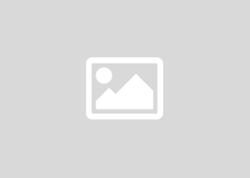 It's time to book a service on your HP Z5600 Designjet Printer
£280.00
more details
---